Jovit Felix, BSc, S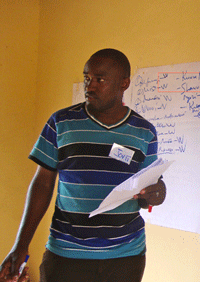 okoine University:  As a SFTZ Field Team Supervisor, Jovit is a leader of leaders.  Jovit managed the fieldwork for several large-scale baseline surveys including the Gatsby Charitable Foundation's Cotton Sector Programme Baseline and the recent baseline on Child Labor for International Rescue Committee.  Jovit earned a BSc in Wildlife Management at Sokoine University and has completed a program in monitoring and development from the MS Training Centre for Development Cooperation (MS-TCDC).  Jovit lives in Arusha with his wife and son. Born in Bukoba and raised in Shinyanga, he speaks Kihaya, Kiswahili, Kisukuma and is fluent in English.  A soccer enthusiast, Jovit refereed matches as part of the Whole Village Project event days and is an avid fan of Arsenal.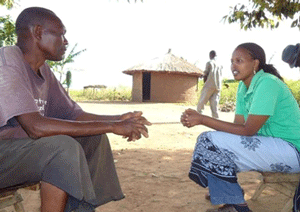 Nai Nancy Laiser, BSc University of Dar es Salaam: Nai Nancy, who comes from Arusha, joined Savannas Forever Tanzania in 2011 as a field team enumerator. She stood out as a perceptive interviewer who was hard working and diplomatic in negotiating with local leaders.  She played an integral role in a baseline study for the World Food Programme (WFP) and took on full leadership responsibilities on the WFP endline survey. She recently completed an eight-week field project on child labor in Tanga Region for the International Rescue Committee; a complex study that included key informant interviews, school assessment, child and adult surveys and focus group facilitation. Nai also helped design the qualitative discussion guides and program the quantitative surveys for the PDAs.
An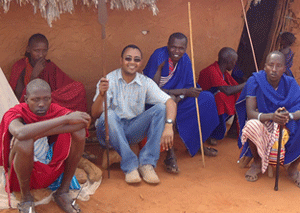 drew Ferdinands, MSc Geospatial Technology and BSc, Wildlife Management:  As SFTZ's Database Manager/Field Team Leader and Analyst, Andrew manages field teams and conducts statistical and GIS analyses. Andrew joined SFTZ in 2006 before taking a two-year sabbatical to earn his MSc through the Erasmus Mundus program in Spain, Portugal and Germany.  Andrew has conducted one-on-one interviews with business entrepreneurs and district executive officers and has facilitated children's focus groups.  Andrew also is a remarkable "gadget guy" who knows the latest technology, electronic hardware and software and can even troubleshoot portable generators. Andrew was born in Mbeya and grew up in Iringa, Morogoro and Arusha.  He has worked with the Wildlife Conservation Society (WCS) to count chimpanzees and to study a new primate species called Kipunji and as a research assistant for The Serengeti Lion Project.